Summit Consulting is proud to announce that it is partnering with the University of Maryland (UMD) to host the first Washington D.C.-area ASA DataFest™ on April 10-12, 2015.
Summit's new downtown D.C. headquarters will be the site of the weekend-long competition, which encourages undergraduate students in economics, statistics, mathematics, and related subjects to find new and innovative ways of interpreting and using a single dataset. In addition to UMD students, competitors will represent D.C.-area universities including George Washington University, American University, and Georgetown.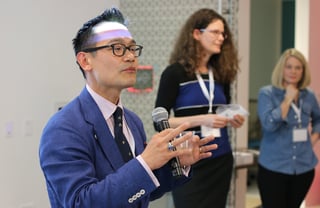 Summit has held a long-standing sponsorship of the yearly competition, organized at its flagship campus, the University of California, Los Angeles (UCLA), by Dr. Robert Gould. Since 2011, Summit staff have volunteered as VIP Consultants for the competing students, providing them with guidance in methodologies and programming, as needed.
At the beginning of the competition, teams are given access to the same data, but encouraged to brainstorm new ways to use it. A past event used information from dating website eHarmony. Nearly 100 students worked around the clock to use the data to answer complex questions on user behavior and success.
"We are so excited to host the first DataFest here in Washington, D.C.," says Summit Human Capital Manager Jennifer Folsom. "Every day we see the impact of innovative technical approaches to big data sets on public policy. Right here, we're the nexus of 'big data' and policy, and this event helps us foster the development of a whole new generation of data scientists."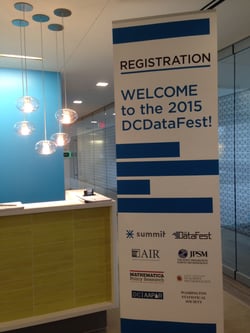 At the conclusion of the event, teams are given one minute to present their findings, and judges select finalists to give brief presentations for awards in categories such as best insight, best visual, and best use of external data.
ASA DataFest™ is held on multiple other college campuses throughout the United States, including Purdue, U. Mass, Penn State, Emory, and Duke, and sponsored this year by the American Statistical Association. Other sponsors of the DC-area event include Mathematica Policy Research and the American Institutes for Research.
When UMD proposed to hold the event locally, Summit was a natural choice. "I have interacted with Summit for years, and love how they engage in professional development at all levels," say Dr. Frauke Kreuter, a Professor in the UMD Joint Program in Survey Methodology (JPSM) who also regularly serves as a Subject Matter Expert in survey methodology for Summit engagements. The company's multi-faceted relationship with the university also includes a Summit-sponsored fellowship in UMD's JPSM for staff professional development.
To keep up with DC's DataFest on Twitter, use #DCDataFest or follow @DCDataFest on Twitter for regular updates.